Lighthouses for a social, sustainable and future-oriented Berlin.
Every day, social enterprises in Berlin make an important contribution to making our city more inclusive, more equitable and more sustainable. With the Berlin Social Enterprises 2022 award, the Berlin Senate Department for Economics, Energy and Public Enterprises honors outstanding social enterprises and makes their impact visible to all.
The 2022 competition is over. If you would like to be informed when the competition takes place again in 2024, subscribe to the newsletter here.
In September 2022 we awarded three social enterprises in each of the three award categories: People, Planet and Transformation, that have already made a positive impact in Berlin and beyond.
The first-place winners will each receive prize money of €10,000, while the runners-up will each receive prize money of €3,000. In addition, all nine companies will receive a one-year Connect membership at Impact Hub Berlin.
Awards will be given to companies that define themselves as belonging to any of the following:
"Impact Economy"
"Social enterprises / social entrepreneurship"
"Collective enterprises"
"Social and solidarity economy"
It is important that the organization pursues public welfare-oriented purposes with its economic activities and is thus a driver of the social and ecological transformation of the economy.
The award categories
Category 1: People
Social enterprise for a life together
We want to live in a city where everyone feels welcome and safe. The People category is open to social enterprises that advocate for social justice, diversity, equity and inclusion.
This category includes topics such as affordable housing, combating poverty, barrier-free mobility, supporting culture and family, health, strengthening democracy and participation, education for all, anti-racism, anti-discrimination and civil courage, and intergenerational integration.
Winners in the category people:
1st place: GSP
GSP eG Genossenschaft selbstverwalteter Projekte is a young housing cooperative that develops and implements residential and commercial projects in self-management. It promotes initiatives committed to ecological sustainability, social justice, inclusion and a democratic economy. In addition, GSP eG is engaged in environmentally friendly mobility, renewable energy and circular economy.

http://gsp.coop.
2nd place: Junge Tüftler
Junge Tüftler*innen is a non-profit company with the vision of empowering all people to help shape society in a self-determined, creative and sustainable way with the help of digital tools. We do this through project days, workshops, and camps for children, as well as through training for teachers. The aim is not only to teach digital skills, but also to promote future literacy with the help of making approaches and project-oriented work.
3rd place: Graefewirtschaft
Graefewirtschaft is a social enterprise with the goal of integrating disadvantaged people, migrants and refugees into employment and training, as well as improving the provision of lunches at Berlin schools. We were able to successfully implement this in our social enterprise and achieve our social goals.
Category 2: Planet
Social enterprise for a good life on earth
The fight against the climate crisis is one of the biggest challenges of our time – also here in Berlin. We are looking for social enterprises that contribute to making Berlin an ecologically sustainable city by actively and effectively contributing to climate protection and climate justice.
In the Planet category, you can nominate social enterprises that advance topics such as green technologies, sustainable food supply, climate-neutral and green cities, CO2 reduction and mobility.
Winnerst in the category Planet:
1st. place: Querfeld
Up to 30% of a harvest is currently sorted out! Too big, too small or too crooked – we rescue fruit and vegetables with blemishes that would otherwise be thrown away or not even harvested by the farmers. We supply restaurants, catering companies and private individuals with exactly these fresh organic fruits and vegetables, which otherwise would not have found their way onto the plate. As a young social business, we market several tons of "crooked" organic fruit and vegetables every week and thus make it possible to reduce food waste.
2nd. place:Acker
More appreciation for nature and food – this is what Acker e.V. has been working for throughout Germany, Austria and Switzerland since 2014. With its multi-award-winning GemüseAckerdemie and AckerRacker programs, Acker e.V. establishes a vegetable field as a nature-based place of learning permanently and structurally at more than 1,200 schools, daycare centers and universities. The social enterprise works with around 200 employees and almost 500 volunteers in an impact-oriented and scientifically sound manner at the interface of education, agriculture, environment and nutrition.
3rd. place: Ecosia
Ecosia, headquartered in Berlin, is the largest public benefit search engine in the world. The tech company dedicates 100% of its profits to climate protection and has planted more than 150 million trees in collaboration with local communities in over 35 countries. Since 2017, Ecosia has been building solar plants in Germany to ensure that its global search server services can be offset with renewable energy; meanwhile, its solar plants produce 200% of its own energy consumption. In 2018, Ecosia's founder and CEO Christian Kroll gave away his shares to the Purpose Foundation to transfer it to so-called responsible ownership, making it irrevocably legally binding that the company remains unsaleable and that profits must be used for the common good.
Category 3: Transformation
Social enterprise for an economy of tomorrow
An economy that does not take people and the earth into account is not sustainable. Instead of single-use products and waste generation, we need an economy that functions in cycles like nature itself. This includes recycling and repair, but also a change in production and economic understanding.
In the Transformation category, social enterprises can be nominated that successfully implement sustainable production and consumption patterns, transparent and local supply chains, sustainable and reusable packaging, repair workshops, or any other activity that has an economy "of tomorrow" in its DNA.
Winners in the category Transformation:
1st. place: SmartDe
Smart has developed a new, innovative working model for solo self-employed people and collectives from all service sectors, which aims to provide better social, financial and administrative security for its members. Self-employed workers are hired by the cooperative and thus benefit from statutory health, pension and unemployment insurance, a guarantee of payment and the distribution of entrepreneurial responsibility among many shoulders in the cooperative's collective enterprise.
2nd. place: Klara Grün
Klara Grün is the eco-fair space care for Berlin – A young business in the building cleaning trade & purpose company in the low-wage sector. We believe that the change to a sustainable economy must come from businesses. That's why every day we tackle where it's really dirty to transform low-wage industries.
3rd place: einhorn
einhorn from Berlin produce condoms and period products. But let's start from the beginning: design, sustainability and fairness play a big role for them. Therefore einhorn works to ensure that both people and the environment are doing well. At least 50% of profits go back into sustainable projects, such as sustainable standards and fair payment in rubber cultivation.

In this way, they want to prove that companies can be profitable and add value to people and the environment at the same time. unicorn is therefore much more than a condom, a tampon or a menstrual cup. It is part of a whole movement for sustainable lifestyle with a sense of justice, open communication at eye level and a lot of fun with design and aesthetics. In 2019, einhorn became a Purpose Company and has been responsibly owned ever since. The company actively promotes economic change, transparency and social justice
Who are we searching for?
We are looking for social enterprises that tackle challenges in at least one of the three award categories and can already demonstrate their positive impact. They must be based or have an office in Berlin.

To qualify, social enterprises must meet the following entry criteria:
Social objectives:
Your organisation addresses a social or environmental problem that is part of at least one UN Sustainable Development Goal and thus serves a concrete need. You should explain the causes and effects of the problem as well as referencing relevant stakeholders.
Impact and innovation
Your organisation positively differentiates itself from other companies through its innovative actions (business model, processes, product, service, technology, supply chain, governance or impact model).

Your business creates a positive social impact. You can describe the impact and present qualitative or quantitative proof. Ideally, you have a contact person within the company responsible for impact tracking. You can submit a detailed impact measurement with your application, but it is not a must.
Involvement of your target group
Your company can describe its target group(s) and understand their perspective(s) on the social and/or environmental problem. If possible, your organisation is in direct exchange with the target group or informs them about your work.
Financial independence
You are an economic social enterprise that is firmly committed to acting according to social and ecological principles. Your company (partly) uses market production factors such as capital, assets or wage labour. At least 50% of your employees receive a wage and volunteer labour accounts for less than 50% of your labour force.

Your company is able to cover a large part of its expenses itself through income. Market revenue accounts for at least 50% (including revenue from public sector or charitable clients), meaning that up to 50% of your income may be donations or philanthropic gratuitous funds.
Use of Funds
Your company primarily uses its surplus to achieve your stated mission. This means that you reinvest your surplus in your own organisation, donate it to organisations with a similar mission, or distribute it to employees. If you are not a non-profit organisation, you should have this policy written into your bylaws or similar.
Timeline
Who is on the jury?
Our jury consists of representatives of organizations from politics, business, and civil society:
Michael Biel,
Secretary of State, Senatsverwaltung für Wirtschaft, Energie und Betriebe
Margitta Haertel,
Stiftung Pfefferwerk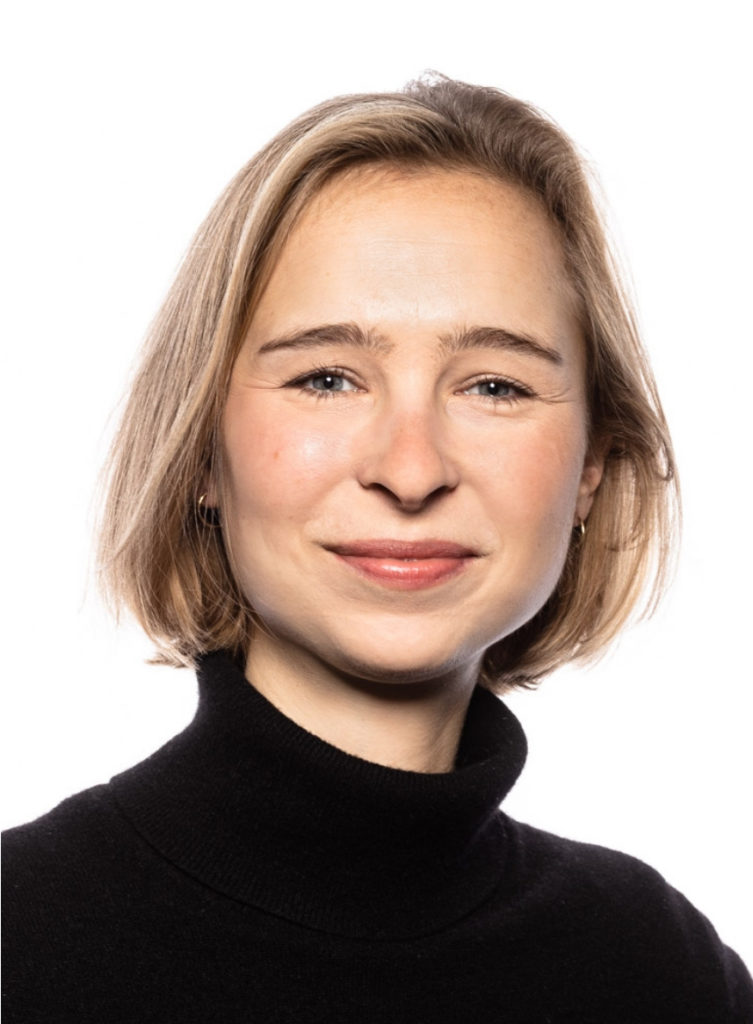 Clara Bräuer,
Partner/Venture Program Manager
Ashoka Deutschland
Dr. Hedda Ofoole Knoll, Managing Director, tbd*
Belonging and Anti-Discrimination
Angeliki Krisilion, Member of the Management Board, responsible for the
back office division of Investitionsbank Berlin
Simon Margraf,
Head of Economics & Politics Chamber of Industry and Commerce in Berlin
What is there to win?
The first place winners of each award category will receive prize money of 10,000€, the second place winners of each award category will receive prize money of 3,000€.
All nine companies (first, second and third place winners) will additionally receive a one-year Connect membership at Impact Hub Berlin worth 420€. As a Connect member, you will have access to Impact Hub's global network of social innovation actors, inclusive and sustainable office spaces, and support programs for social entrepreneurs.
You will also be profiled on the Social Economy Berlin website and included in our public campaign.
FAQ
What is the definition of a "Social Enterprise"?
If all of the following dimensions are met, the organisation qualifies for the competition (entry criteria):

Social purpose: There are clear social and environmental goals and you can demonstrate your positive impact (e.g., through impact models or citations from your target audience)

Stakeholder Relationships: The target group(s) will be involved in the work over the long term

Use of funds: Funds are used to achieve goals rather than for profit distributions

Organisational structure: The organisation promotes participation and power sharing through internal processes

Financial independence: Economic sustainability arises to a significant extent from self-generated revenues through sales of the organisation's products or services

Impact scope: The objective has particular relevance for solving societal challenges.
What evidence do I need to submit?
Documents that anchor the ecological or social goals of the company (e.g. articles of association, bylaws or similar).
Documents that clarify the company's economic activity (e.g. annual report, business registration, extract from the commercial register or similar).
Only after pre-selection for the TOP 15: Evidence of the positive impact that has already been achieved (quantitative or qualitative, such as quotes from the target group; if available, impact reports, impact measurements or certificates).
I'm not sure which award category the social enterprise I want to nominate fits into.
Often social enterprises fit into more than one category.
You should make the nomination based on your gut feeling. Don't worry, when the nominated social enterprise registers, it can still adjust the award category.
In the registration, the social enterprise can choose only one of the categories. Therefore, use the category that most corresponds to the main focus of your social enterprise.
I am an association, can I nominate?
Yes, if you meet the entry criteria (see above).
How do you ensure a fair evaluation process?
The first step is to check which registered companies meet the entry criteria, which we have made transparent for everyone on our website. In the second step, an experienced and briefed jury will evaluate the applications on the basis of the above-mentioned evaluation criteria using a four-eyes principle. The nine winning teams will then be selected in a moderated jury session and invited to the presentation on 21.09.22. Of course, it is not always possible to compare companies that address different problems. Therefore, we ask the top 15 to submit evidence of impact and prioritize the organizations based on this.
Why am I not allowed to participate if I am still in the early startup phase?
We want to recognize and honor social enterprises that are already making a demonstrable impact as part of the awards process. If you are still in the conception or early startup phase, feel free to check out the Business Plan Competition!
Why can't I nominate a company anymore?
Unfortunately, the nomination phase has already ended on 1.5.2022.
How long will it take to complete the registration?
The completion of the registration will take approximately 30 min.
When will the award ceremony take place?
The award ceremony is on 21.09.2022 and will take place as part of the Social Economy Berlin conference.
Organisers